Saints are No. 1 in United Soccer Coaches Division II poll
By Official Florida FC
The Flagler College women's soccer program continues to find a way to win.
Th No. 1 team in the latest United Soccer Coaches poll beat Lynn University 4-3 in overtime on Wednesday night in St. augustine. The game that never appeared in doubt until it was.
Flagler (2-0-0) is undefeated in its last 29 regular season contests. The Saints' last loss was a 2-1 overtime loss at Lander University on Oct. 20, 2018.
Flagler was 8-0-2 during the spring 2021 season and won the Peach Belt Conference tournament title. The Saints returned nine of 11 starters from that team, and have incorporated new faces like freshman forward Jess Leach, Moa Arlebo and Andrea Fernandez.
Soggy night in St. Augustine
Fernandez scored a world-class golazo in the 34th minute to give the Saints a 2-0 lead.
Despite controlling possessing and peppering Lynn keeper Sofia Manner all evening long, the visitors never gave up belief in the contest.
Anniina Sankoh converted a penalty kick in the 56th minute to get Lynn on the board. Flagler restored its two-goal advantage in the 84th minute when Maria Castorino Mujica drew a penalty kick and converted.
The game appeared done and dusted, but Lynn senior Emma Nuutinen scored two times in three minutes to shock the Saints and force overtime.
Lynn had a very good opportunity to end the game with a trio of corner kicks in overtime, but none were good enough to beat Flagler freshman keeper Amit Beilin.
Flagler ended the drama in the 99th minute when Josefine Nilsen scored her first goal of the season. Manner saved Flagler's initial shot, but the rebound went straight to the path of the Swedish sophomore who slotted the ball home.
Here is a photo gallery from the game:
Lynn at Flagler women's soccer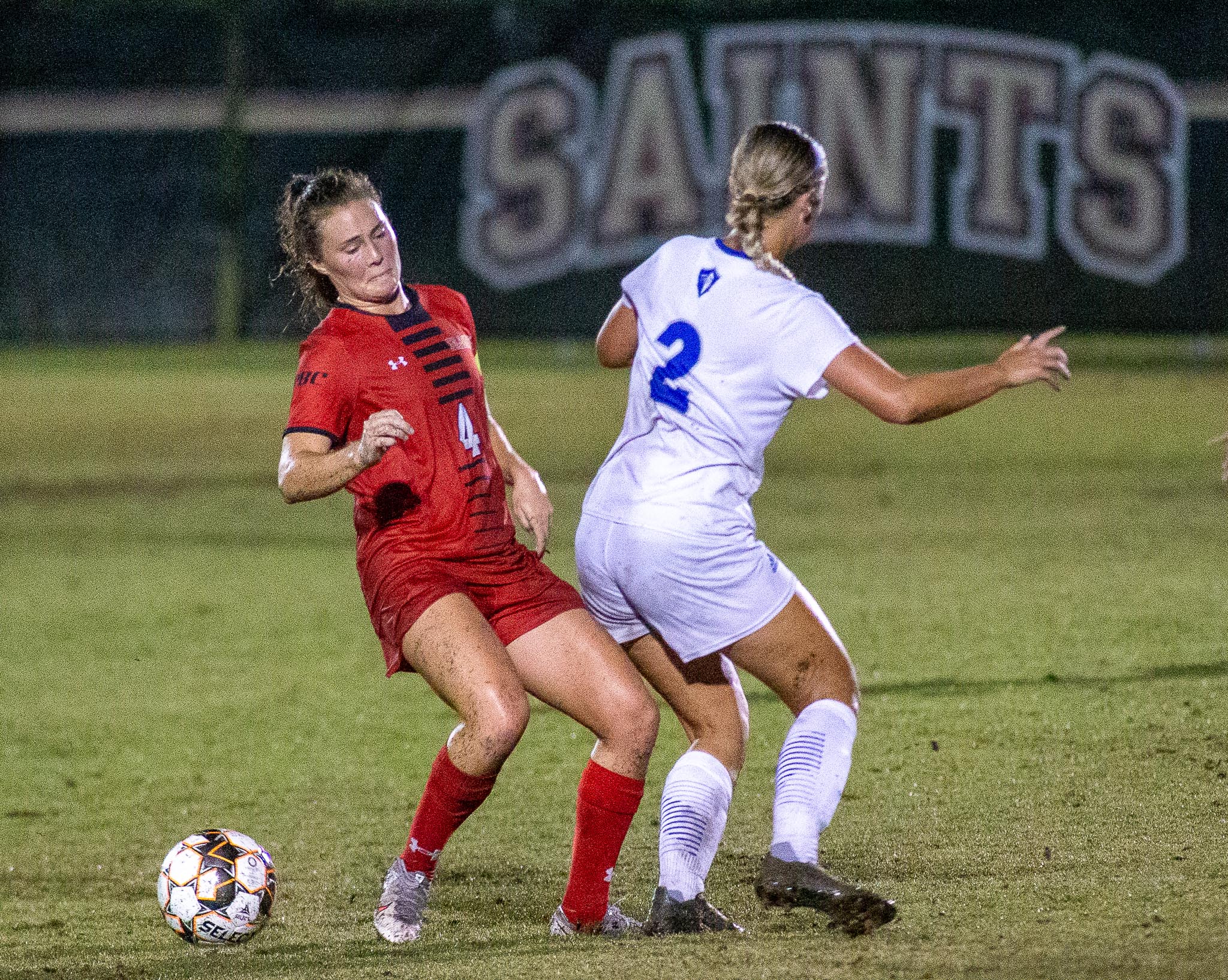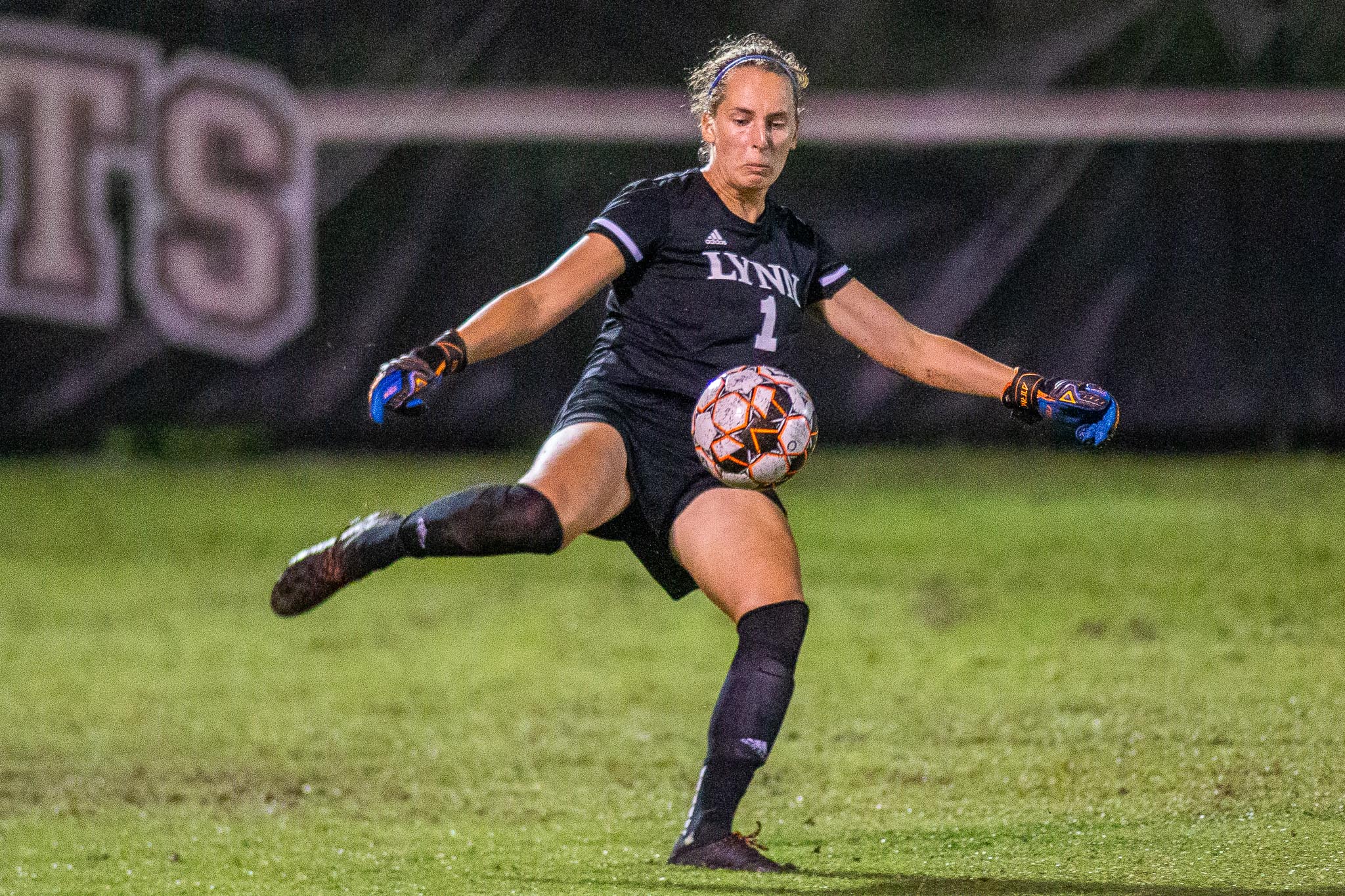 No. 1 Flagler College extended its regular season unbeaten run to 29 matches.
(Photos by Official Florida FC)